Even tot Hier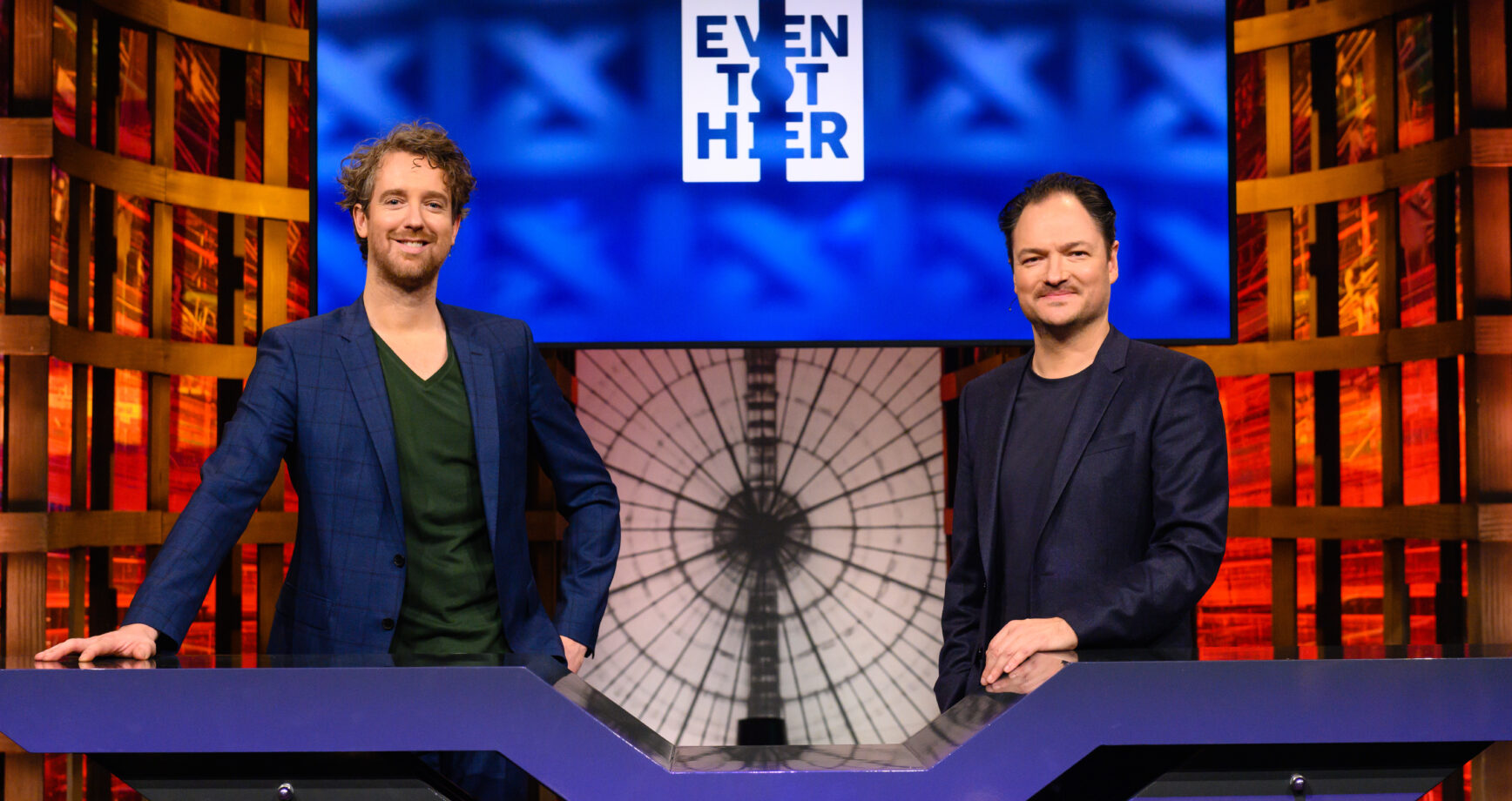 NON-FICTION, TELEVISION
Niels van der Laan and Jeroen Woe have been making the successful satirical program Even tot Hier for eight seasons.
On Saturday nights, they review the week at high speed with music and satire. With Miguel Wiels, musicians, a musical guest, witty jokes, the weekly "simple song on a rather complicated matter" and a live audience. In October 2022 Niels and Jeroen won the Award for Best TV Show of the year (the Gouden Televizier-Ring).
Even tot Hier is made by Niels and Jeroen in cooperation with writers Hans Riemens (editor-in-chief), Peter Capel, Peter Heerschop, Emilio Guzman, Owen Schumacher and Armèn Hakhverdian.
Even tot Hier is a co-production of BNNVARA and MediaLane and is aired on NPO 1.